About Us
Urban Mutt takes pride in grooming dogs, cats, and designer breeds. Our team continues to treat your pets like they're our own. As groomers and bathers, we know that a pet is a member of the family, and we want to keep them clean and healthy. Whether your fur friend needs washing or full-service grooming, you can trust our team members. Get to know them by reading below!
Meet The Owner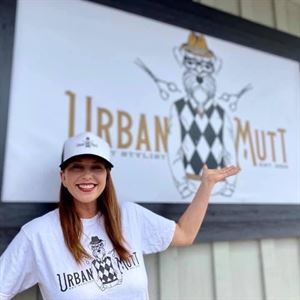 Elizabeth Gooden - Proprietress
Born and raised a Texan, Liz has been a New Braunfels resident since 2007. There are nine children and five grandchildren between her and Jose. Liz spent 14 years running a multi-million dollar company as a savvy businesswoman before opening Urban Mutt. After years of hard work and loyalty, she decided it was time to work her "tail" off for her own family! Liz can be found booking appointments, answering phone calls, emails, and social media messages, meeting and greeting clients, assisting with baths, or hiding out in the break room and cuddling with puppies.
Meet The Groomers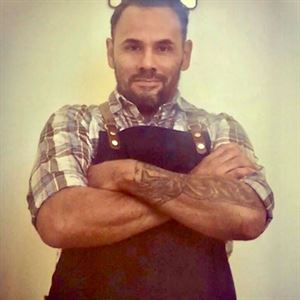 Jose Castelan - Master Groomer
Jose, aka "The Doodle Whisperer," has an impressive history in the pet grooming industry spanning more than 30 years! Not only are his grooming skills top-notch, but he has also served as a grooming instructor in the Greater Houston Metro area, as well as a dog trainer for many years. Today, he spends his workdays providing the best and most beautiful cuts for doodles and any other breed.
Chasity (Chaz)
Chaz has been a pet groomer for eight years. Her care and dedication to her clients genuinely shine through as many come to her from San Antonio and beyond. We like to say there isn't a dog Chaz can't groom, from toy poodles to giant standard poodles!
Meet The Shop Dog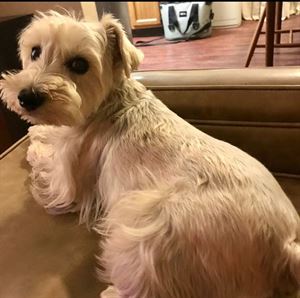 Lucy The Schnauzer
Lucy lives with Liz and Jose but spends her days running the show at Urban Mutt. She is the resident welcoming committee, official butt sniffer, and the head gal in charge!